Small Screens: Games on TV
It's practically farcical to attempt to condense such rich world building into a two hour film.
Have you seen Alicia Vikander as Lara Croft? It's Zack Snyder/Sin City level of painful recreation from source material to film, and I couldn't help but get excited seeing the still shots on Twitter. But as the hype slowly faded, the realization of the games industry's unsatisfactory relationship with film came back to me. The recent lack of critical response from the Assassin's Creed movie despite powerful visuals, leading man Michael Fassbender, and input from Ubisoft was just one of the more recent in lack luster video game adaptations.
According to Metacritic, the best reviewed video game to movie adaptation was 1995's Mortal Kombat with an aggregate score of…wait for it… 56. The titular "final chapter" of the long running Resident Evil movies managed to clear a 49 on Metacritic. Yet both of these films, and many other video game adaptations, have much higher user review scores- some nearly double the critic aggregate.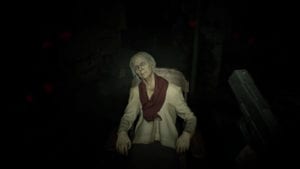 So what's causing that dissonance? A key problem became apparent to me after sitting through Fassassin's Creed a few months ago. The franchise currently contains eight major console titles, several smaller games from the Chronicles series, some comics, and a few novels. The first Assassin's Creed game, which the movie most closely resembles, takes at least twelve hours to bust through the story. The first game had twelve hours to sell me on the characters, lore, mechanics, and the overall world. Even if you set aside the repetitive gameplay, the minimalist run through takes three hours to watch on YouTube.
You know what else takes twelve hours to sit through? Daredevil. Jessica Jones. House of Cards. True Detective. Game of Freaking Thrones. At least, it takes around twelve hours to sit through the opening season. These series are coming from pre-established franchises with hundreds of hours of back material to parse through. While some of these shows have their low moments, they each have a higher review score than Mortal Kombat.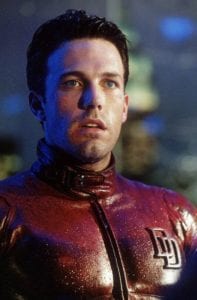 Whenever rumors of a Fallout universe TV show start circulating, I get giddy. A high-quality show featuring Three Dog on the radio and the wacky wasteland thrills me to the bone. Are you setting up for withdrawals when Game of Thrones ends? Why not have HBO pick up the rights to The Elder Scrolls? And I would love to have seen Kojima take his cinematic writing to the small screen with a Metal Gear series. One could even feel free to read this article from Handsome Phantom on what we expect from the upcoming adaptation of The Witcher by Netflix we talked about awhile back.
Almost any single game contains hours and hours of story and character growth. It's practically farcical to attempt to condense such rich world building into a two hour film and still hope to retain consistent quality while also expanding the fandom to new audiences. I remain cautiously optimistic about the new Tomb Raider film, a phrase which here means I'm excited for it but won't object when other people shit on it. Still, one hopes future adaptations will find more fitting homes here in what is arguably the golden age of television. A medium which allows for long form narratives with a much higher accessibility than even console gaming provides.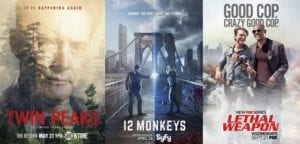 Of course, Metacritic scores are no certain indicator of quality, but they are a good way to start this conversation. Gamers who feel the same way I do are highly encouraged to check out Castlevania on Netflix. The show is receiving a warm welcome, but a careful investment. As of now, there are only four short episodes available. Let Netflix know we want more by tuning in!
But we want to know what you think! Would video game adaptations find better luck at Netflix, Hulu, or on premium channels? What franchises do you think would thrive there? Could we have a Legend of Zelda show where this guy still does the voice acting? Let Handsome Phantom know your thoughts and you could get a shout out on the next episode of Adventure Mode!
Kevin Lukacs is a historian, writer, occasional playwright, and a total console pleb. Find him on Twitter @kclukacs
Author:
Kevin Lukacs
Editor
Kevin enjoys writing plays, short stories, comedy, history, and of course opinion pieces and listicles about video games. His dad could totally beat up your dad. You can find him in DC getting his M.A. in history, should you ever feel the need to fight about weebs and whether or not Knights of the Old Republic is the best game ever made.
Related posts: