Collectible Card Game Showdown!
Can you still collect cards if they're not physical?
In the mid 90's, all sorts of new trends were rising within American youth culture. Trading Card Games (TCGs) became extremely popular among youth and adults with Magic: The Gathering and the Pokemon TCG being the most popular. Recently, there's been a resurgence of electronic CCGs (Collectible Card Games) that have been popping up on every platform from different universes with slightly different game mechanics. So, which CCGs should you play? Which ones are competitive? What kind of time and monetary commitment does each game require?
We're going to try to answer a few of these questions by giving a short overview of some of these CCGs, highlighting some of the unique aspects of each one.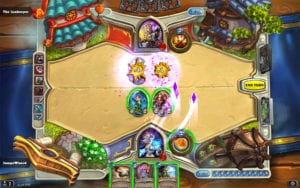 Hearthstone
Developer: Blizzard Entertainment
Release Date: March 11, 2014
Blizzard Entertainment could very easily be considered the king of massively multiplayer games. Hearthstone is a wildly successful CCG that comes straight out of the Warcraft Universe. It's free to play with in-game microtransactions giving players the option to purchase card packs and locked story content immediately, rather than earning those packs and game content.
Hearthstone has the advantage of being continually tweaked and updated by Blizzard because of the huge player base. This means that players are getting new content and challenges that they don't necessarily have to pay for. The downside of Hearthstone is that because of its huge player base, it is much harder to be competitive without making an investment in the game since most of the player base has quite a bit of time into the game already. The game also has a system to limit how quickly you can earn in-game currency, but it's definitely still worth checking out.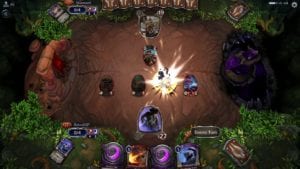 Eternal Card Game
Developer: Dire Wolf Digital
Release Date: November 18, 2016
Dire Wolf Digital is the company that is behind the development of the Pokemon Online CCG and Elder Scrolls: Legends, so they seem to have a good bit of practice in making online card games. Eternal currently has very little lore and we're told very little more than the fact that we are battling for the eternal throne. There are story missions that reveal pieces of deeper lore, and additional story missions that can be purchased with either in-game currency or cash.
Eternal plays a little bit more like Magic: The Gathering, having some seemingly more complex game mechanics including loyalty and styles of play for each of the factions (colors). The downside is that eternal has a pretty steep learning curve if you've never played something like Magic: The Gathering before. The tutorials and free story missions teach basic parts of the game, but players seem to be left to their own devices to figure out some of the more complex pieces.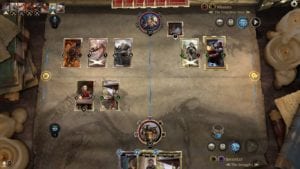 The Elder Scrolls®: Legends
Developer: Dire Wolf Digital
Release Date: May 31, 2017
You know it, you love it, The Elder Scrolls games have an INCREDIBLY loyal fanbase. With Dire Wolf Digital as the developer, what we've gotten is an extremely polished CCG based out of a universe that we already love. For a game which on the surface could look like an attempt to cash in on a successful franchise, the storyline is surprisingly deep and actually requires players to make choices which affect the rest of the storyline.
The Elder Scrolls: Legends has a couple new mechanics that we've never seen in an online card game before. First, you quickly find out that some of your "core" cards have the ability to upgrade as you progress through the story, requiring the player to choose between different upgrades. In each of the battles there are "lanes" that keep the field separated in half so that players can only attack enemy units that are in that same lane. The downside also seems to be that the complex game mechanics can also lead to some pretty unfair or overpowered combinations, though the game is still being tweaked and balanced.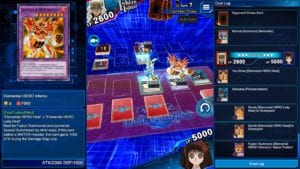 Yu-Gi-Oh! Duel Links
Developer: Konami
Release Date: November 17, 2016
What can we say? It's Yu-Gi-Oh! This game was initially released on mobile platforms as an app, then a year later was re-released on Steam. It has cross-play abilities if you want to try to play competitively, but it is also fun to play this for a bit just to take a trip down memory lane.
On the upside, this game is all of the things we loved about Yu-Gi-Oh, including the over-dramatic dialogue. Duel Links lets you play as pretty much every character from the show that you can remember, unlocking lots of strategic possibilities. On the downside, it's little more than an average mobile game, and the Steam version offers little to no upgrade from the mobile platform. This game also gets very repetitive very quickly, and there are not a lot of challenges that require you to change your deck strategy.
Wrap-Up
We hope this little guide was helpful! There's a lot of cool games out there and we certainly don't have enough time to play them all, so hopefully this will help you pick and choose. Did we miss any games you think should've been on this list? Let us know!
Author:
Josh Thompson
My name is Josh Thompson. I love Jesus, I love video games, and I fart a lot. That's exactly what I said to my wife when we started dating, and for some reason she still married me.
Related posts: