Mushroom Wars 2 – Review (PC)
A delightfully refreshing experience.
In October of 2009, Creat Studios released Mushroom Wars for PS3. Because of it's popularity, the game was re-released on Xbox 360 and mobile platforms in 2013 and was released on Steam just last year.
Today, eight years later, the developer Zillion Whales is releasing Mushroom Wars 2, a charming sequel to the original game. If Age of Empires and Kindom Rush could have a baby with the Minions, it would be this game. It's cute, it's funny, it's fun, and it's surprisingly difficult.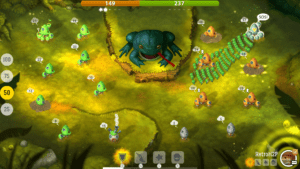 Mushroom Wars 2 is not a classic Real-Time Strategy, nor is it a tower defense game. It's a completely different hybrid gaming experience. The game features a multi-episode campaign, which highlights each of the four mushroom factions: Shrooms, Proteus Aliens, Shii'Mori Amazons, and Grim Necromancers. The beginning of the campaign does a really nice job of teaching the players the basic mechanics of the game and introducing some of the newer, more complex elements of the game. It manages to do all of this without making the player feel like they're wasting time. Playing through the rest of the campaign gradually demands more and more skill from the player and requires them to change their play style in order to win some of the later levels.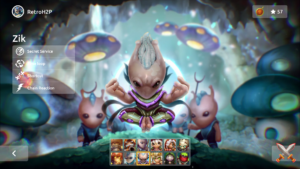 The multiplayer modes allow for a competitive approach with the built-in league system, or more casual play with the ranked system which will pit players of similar skill levels against each other. Just like the first game, players can engage in free-for-all matches with 2 to 4 players. New to Mushroom Wars 2 is the ability to play team matches (2 on 2), a feature that quite a few fans requested. Another new feature of Mushroom Wars 2 is the hero system, which allows each player to choose one of 12 leaders to take into battle while giving them a set of 4 skills to use to change the course of any match.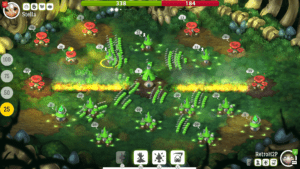 Recommendation: Mushroom Wars 2 is a colorful game full of fun characters, challenging environments, and subtle strategy (And looks really cool in HD!). Every match and single player level is very short, so it's an easy game to pick up and put down whenever you have spare time. If you like RTS games, go check it out. But even if you don't typically like RTS games, give it a try, you may find the experience more enjoyable than you expect.
*Mushroom Wars 2 was provided to the reviewer by the publishing company but this fact did not alter the reviewer's opinion*
Author:
Josh Thompson
My name is Josh Thompson. I love Jesus, I love video games, and I fart a lot. That's exactly what I said to my wife when we started dating, and for some reason she still married me.
Related posts: