Each year, we're lucky to have just a handful of masterpiece games that you can't miss. In 2017, the slew of titles that were "must plays" was staggering. Not only that, but Nintendo also defied all expectations and released an amazing new console. Often times throughout the year, I'd be driving to work thinking about the games I had played the night before, and was already desperate to get back home to dive in once again. These are the games I couldn't stop thinking about, and my top 5 of the year in order.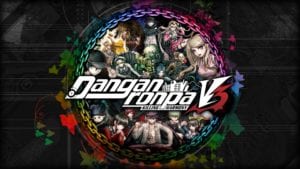 5 – Danganronpa V3
As the third game in the series, Danganronpa V3 right off the cuff might feel like an old hat. Sure, it's the same setup. A bunch of ultimate talent high school students find themselves at the mercy of Monokuma, forced to play the horrendous killing game. But it doesn't take long to see that V3 is full of new tricks. I'm not sure I've ever played a game with so many intense mind bending "what the hell?!" moments, each feeling earned and integral to the overall narrative. It's hard to discuss V3 without mentioning its ending. I can say with confidence that I was literally disturbed by the ending, as in my conventional thoughts on story and narrative were thrown out the window.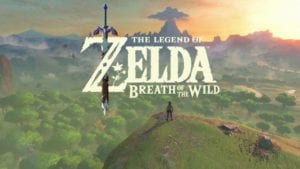 4 – The Legend of Zelda: Breath of the Wild
Like many, I was completely caught off guard by Breath of the Wild. I consider myself a Zelda fan, but didn't have much love for Skyward Sword or Twilight Princess, so to have a new Zelda game completely capture me was something I hadn't felt in a long while. Nintendo's first foray into open world games is unlike anything we've seen for the genre. Breath of the Wild's ability to be enjoyed for just a few minutes or a few hours is incredible, and I can't wait to see what's next for the series.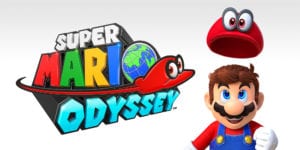 3 – Super Mario Odyssey
Super Mario Odyssey is the Mario game we've been waiting years for. Finally bringing back the open exploration of Super Mario 64, Odyssey refines the experience and sets a new bar for platformers.  For me, one of my favorite things about Mario has always always the jolly vibes, and Odyssey brings that to the forefront.  Mario is ready to DANCE at any moment there is a stereo or band around.  It pays homage to Mario's legacy in the best way possible, while bringing plenty new things to Mario's adventures.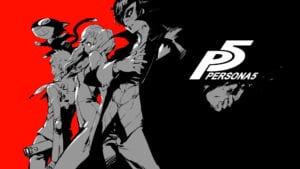 2 – Persona 5
Persona 5 is bold. From its highly contrasted colorful aesthetics to its roaring acid jazz soundtrack, it screams style. The story of corruption and abuse is borderline prophetic to the world around us, and its cast is the perfect crew of altruistic rebels we needed. The cast is easy to grow to love, and you'll be missing them after your time with them is over.
Persona 5 is able to tread on taboo with confidence and class. To some, a story about corruption, sexual abuse, suicide, and mistreatment might not be the escapism they're looking for. For myself and many others, Persona 5 is the anthem we needed. Things don't have to be the way they are, and we won't be taken advantage of anymore.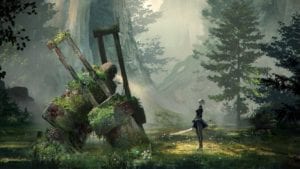 1 – Nier: Automata
For a game about androids and robots, Nier: Automata made me think more about what it means to be alive more than anything else I've experienced. Are you defined by your purpose, your personality, your beliefs, or something else entirely? And when when what defines you is suddenly gone or even just viewed in a new perspective… what then?  Nier: Automata isn't just asking these existential questions and retreating back into a crazy hack and slash anime game, it dives deep into their dark implications.
In a year with so many incredible games, this list was extremely difficult to make. These experiences will be with me for a long time and have brought me so much joy. I couldn't be more appreciative of the hard working people that make them. If you have a few favorite games from the year, send a tweet to some of the developers/publishers letting them know how much you loved what they created. If you're lucky enough, you might even be able to tell them in person.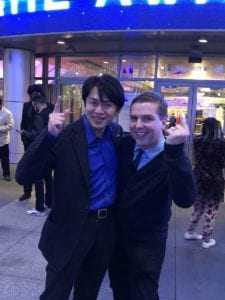 Author:
Dustin Furman
Dustin first started making videos by making Kingdom Hearts music videos set to Linkin Park songs when he was 10. Now, he works full time producing videos and is obsessed with Persona. Started the #BringBackTomba movement.
You can follow Dustin on Twitter @DustinCanFly
Related posts: