We all know it but I'll say it again… 2017 was an amazing year for gaming! For me personally it was a great year because the Nintendo Switch released, I bought a PSVR, and also got to catch up on some amazing titles released in previous years, but are still incredibly relevant.
This list was tough to put together, but here are 5 of my top games  (in no particular order) released for the first time in 2017.
Zelda: Breath of the Wild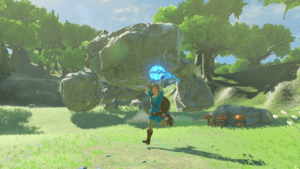 I've been a Zelda fan since I was a kid, and the newest release only further cemented my love for the series. We all know that BOTW has its fair share of flaws, but that didn't take one bit away from the amazing creation that this game is. Almost as special as the game itself was the reception it got from critics and fans alike – catapulting it as one of the most well reviewed games ever. We'll be talking about this one for a while, and I'm so happy it was my first game on the amazing Nintendo Switch.
Mario Odyssey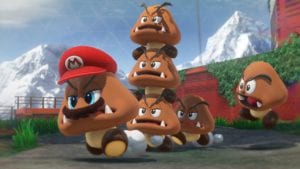 Mario Odyssey was a game that I wasn't nearly as hyped for as I should have been. Some of my earliest memories revolve around the original Super Mario Bros. game and it feels like the franchise has always been a piece of my life in one respect or another. Odyssey blew out of the gate and literally landed on my doorstep at the wrong time in my year when I had way too much going on. When I finally got the time to play it, I regretted having put it off. Mario isn't going to break any exciting new story barriers, but the gameplay is just as fun as it ever has been.
SteamWorld Dig 2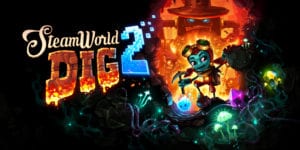 The original SteamWorld Dig was a real treat, and I couldn't have been more excited to get the opportunity to review the second entry in the franchise. It's cute and thoughtful, and the very nature of the game feeds my obsessive compulsive tendencies in a rather satisfying way. You'll never have more fun plowing through dirt with a pickaxe then in SteamWorld Dig 2.
Nier: Automata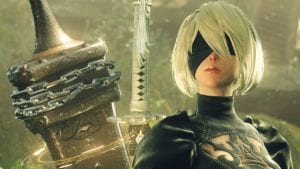 I sincerely don't know how Nier: Automata didn't get more attention at its release than it did. It is a game that not only has a beautiful soundtrack and landscape, but it also has an intensely deep storyline, which is where the real magic is held. If you skipped this game, you should regret it. If you only played through until the first time you saw the credits, you'll regret that as well. Thanks to all my annoying cohorts here at HP for badgering me until I finally popped the disc into my PS4.
Cuphead
We've all known Cuphead was coming for a few years, but few of us could predict the rave reviews and intense praise it would receive. It's mostly all deserved as well, cementing itself in my memory as a fantastic experience. It also cemented itself into my thumbs as the gameplay was riveting and, even though sometimes frustrating, incredibly intense and rewarding.
In a year with so many amazing games, it's incredible to see indie games on so many lists. I won't likely forget this year for a while, and the legacies of the games will last for a very long time as well.
Author:
Ben Smith
Editor-In-Chief
Ben has been playing video games since he had a bottle in his hand. Whether that bottle was full of milk or Kentucky's finest bourbon is for you to figure out. He's owned every major console but most of them only as a pathetic excuse for an adult. Ben loves playing games when he's not spending time with his wife and two kids or otherwise occupied with eating cake.
Related posts: